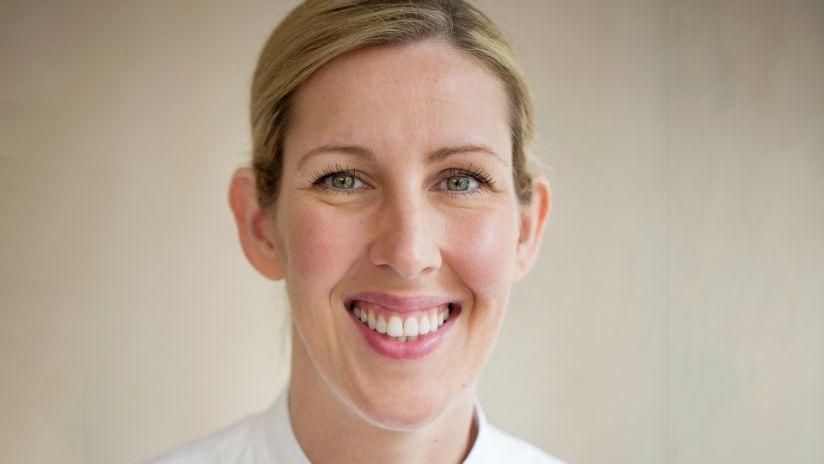 Born in County Antrim in Northern Ireland, it wasn't until a move to England at the age of 16 that Clare Smyth embarked on a career in cooking that would see her work in some of the world's best restaurants before striking out on her own.
Having studied catering at Highbury College in Portsmouth, Smyth worked for brief periods at restaurants including Bibendum in Chelsea and Heston Blumenthal's The Fat Duck and the Roux brothers' Waterside Inn, both in Bray, before moving to Australia for six-months to take up a catering job there. On returning to the UK she went to work at the St Enodoc hotel in Cornwall, and from there, in 2002, headed to Gordon Ramsay's Royal Hospital Road in Chelsea, now called Restaurant Gordon Ramsay, to begin what would a very formative stage of her career.
In just three years Smyth had been promoted to senior sous chef but then in 2005 she decided to leave the restaurant and broaden her horizons, doing stages at famed US chef Thomas Keller's restaurants The French Laundry in California and Per Se in New York before moving to celebrated French chef Alain Ducasse's famous restaurant Le Louis XV in Monte Carlo. But her love of London proved too strong and, at the age of 29, she returned to Restaurant Gordon Ramsay aged 29 where she quickly became head chef and then later on becoming chef patron.
In October 2015 Smyth announced she would be leaving the Ramsay group to open her own restaurant, with Core opening almost two years later in 2017.
At Restaurant Gordon Ramsay Smyth became the first and so far only female chef to run a restaurant with three Michelin stars in the UK and the first female chef to be awarded a perfect 10 The Good Food Guide. In 2018 The Good Food Guide awarded Core a perfect 10 score, with the restaurant also being awarded two Michelin stars by the red book.
In 2013 she was awarded and MBE for her contributions to the hospitality industry.