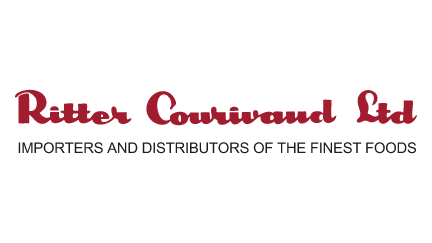 Ritter Courivaud's origins date back to 1929 when the company was founded by Georges Ritter and Albert Courivaud.  Ritter was then a small business, fulfilling its raison d'être of being one of the first to supply wonderful French delicacies to the top hotels and restaurants in London.  In those early days, deliveries would often be made by wheelbarrow to customers such as The Savoy, Claridges and The Connaught, all of whom Ritter has continued to supply.
Today, Ritter has a diverse selection of produce, which now includes fresh and frozen ingredients.  Fresh truffles, caviar, Iberian charcuterie, cheese and fine patisserie ingredients now all feature as part of Ritter's core and continually evolving range.  
In 2004, Ritter acquired ownership of the country's oldest established caviar purveyor W.G. White.  Working with the world's best caviar producers W.G. White together with Ritter, provide their clients with the finest sustainable caviar available.
In 2012, Ritter successfully launched Ritter Fresh, now one of the UK's leading fine food wholesalers specialising in the very best fresh meat, fish and game, which we proudly supply to the most prestigious restaurants and leading establishments in London, and the rest of the UK.
Ritter Fresh is renowned for its extensive and diverse fish supply, which includes day boat fish and shellfish such as langoustine, diver caught scallops, crabs, lobsters and cockles. This is complemented by an expertly sourced meat range, with many of our products reared on small farms to breed the finest produce.  All of our sourcing is always done with the utmost respect for the environment and the industry's future generations.
Over the years, Ritter has forged many partnerships with some of the most progressive ingredient manufacturers, both overseas and in the UK, and is deeply honoured and privileged to work with them; together with chefs and food service professionals at the forefront of the fine food industry.  
In 2015, Ritter Courivaud was awarded the great honour of a Royal Warrant by Her Majesty the Queen.
Ritter is committed to sustainability and to serving our customers, communities and the planet a little better every day.
We are proud sponsors of the UK Pastry Team that competes at the Coupe du Monde de la Patisserie, the UK candidate of the Bocuse d'Or, South West Chef of the Year, British Culinary Federation and Master of Culinary Arts and once again we are absolutely delighted to sponsor the National Restaurant Awards Chefs' Chef of the Year.